GET READY FOR FAST-PACED "COMBAT" FUN!
OUR GAME COACH/REFEREE RUNS THE FUN WHILE YOU RELAX!
BIRTHDAY PARTIES
UR IT Laser Tag brings the best birthday party right you in Metropolitan Kansas City! Laser Tag is fast-paced, action-packed fun with our high-tech, yet easy to use laser tag. Our Game Coach will set up the playing field indoors or out. Get ready for the most exciting birthday party ever, and the easiest party you've ever thrown!

LARGE GROUP EVENTS
Laser Tag is perfect for group events like family reunions, company picnics, block parties and more! Our Game Coach/Referee will instruct players and run a variety of "battlefield" games with ten players "fighting it out" at one time. We can rotate players so even the largest groups get playing of time "behind the scope!"
SCHOOLS, CLUBS & CHURCHES
Kids and adults alike love laser tag, and our Razorback Laser Taggers are easy enough for young kids, yet high-tech and accurate day or night, pleasing even the most tech-savvy adults. UR IT Laser Tag is the "field trip" that comes right to you in Metropolitan Kansas City. No transporting anybody anywhere!

IT'S YOUR OWN PRIVATE PARTY.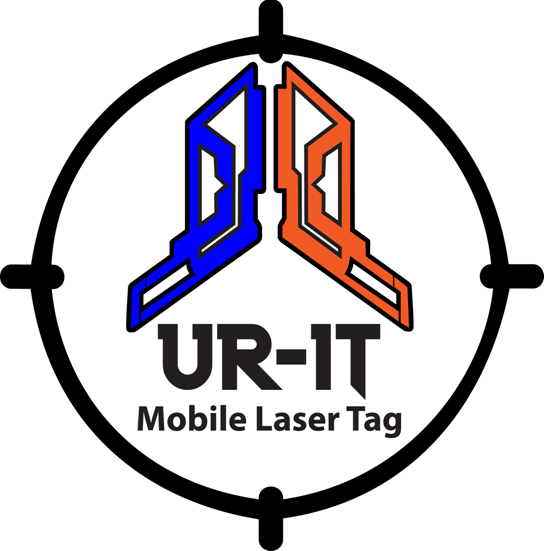 YOUR BACK YARD OR INDOOR SPACE BECOMES THE BATTLEFIELD.
THE BORING BIRTHDAY PARTY HAS MET ITS MATCH.
As parents, we know how hard it is to find the perfect birthday party. We created UR IT Laser Tag to offer a unique, fast-paced and action packed option for birthday parties, large events, schools and churches.
Laser Tag can be played almost anywhere, indoors or out. It's great for kids as young as 6 and teens and adults love our high-tech laser tag equipment. Our trained Game Coach/Referee will make sure everybody knows how to use the equipment, then run a myriad of different laser tag "missions" like Capture The Flag, Team Battle, and many more.
AFFORDABLE, EXCITING FUN.
SAFE & SANITIZED EQUIPMENT
WE COME RIGHT TO YOU!
Questions or Comments?
If you'd like to see our availability or book your party, click here instead.
UR IT Laser Tag
Shawnee, KS 66216